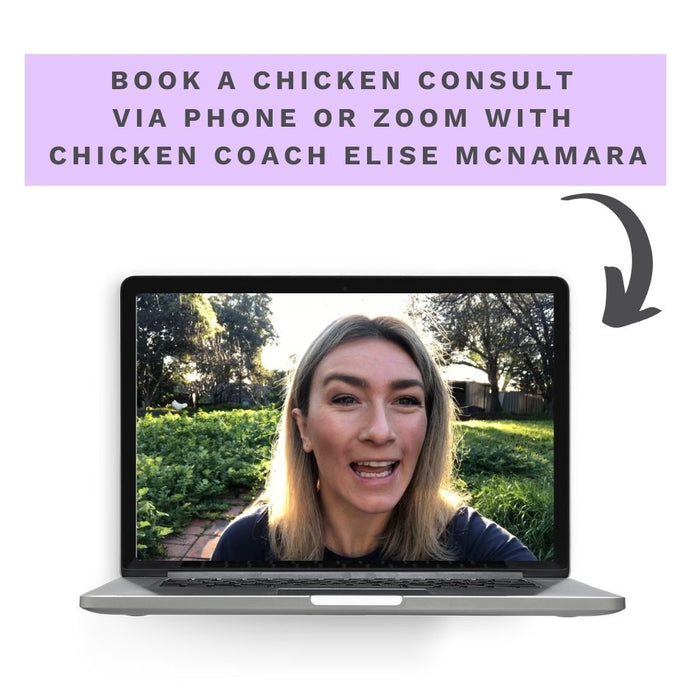 Book a Virtual Chicken Consult
by chickencoach
Need help with your chickens? Book a chat with me, Elise McNamara and let me give you the right answers!
We'll work through your problem or questions with practical, expert, evidence-based solutions, that are natural where possible.
Sessions are booked using Calendly. 
*Please note that I'm NOT a vet. Please seek veterinary advice where appropriate. 
Disclaimer: Advice is of a general nature, based on my 25 years' experience breeding and raising poultry and continuous learning from other poultry experts around the world. I have an extensive network of experts in all areas of poultry health and care and am used to dealing with complex scenarios. 
I assist families, schools, egg farmers, vets and community organisations on the practical management of small-scale poultry.